L'Île aux Fées is the ultimate Parisian reference for smocked dresses. Chic and timeless, our collections embody French style at its best.
Handmade in limited edition, our garments will make your litlle ones feel unique, thereby bringing magic to your special moments.
We dress girls from 0 to 10 years old as well as ittle boys from 0 to 2 years old.
Our collections are ideal for a both daily chic wear and special events such as birthday parties, baby showers, weddings or ceremonies.
The Amandine Dress
With its delicately embroidered sleeves and refined frilled collar, the Amandine dress has a very Parisian feel. With its handmade cotton lining enabling the dress to twirl and butterfly shaped bow in the back it is very elegant.
Netti Dress
For summer the Netti dress is also a great favourite.
Very romantic with its ruffles and voluminous skirt due to an extra tulle lining, the Netti dress will make your little one look like a blooming flower. Whether in bright or pastel colours, it is highly elegant.
Ceremony dresses
For christening, holy communions and other special religious ceremonies, we offer elegant white smocked dresses for both babies and girls.
Handmade with care they are designed to be kept as precious object of love or to passed down from generation.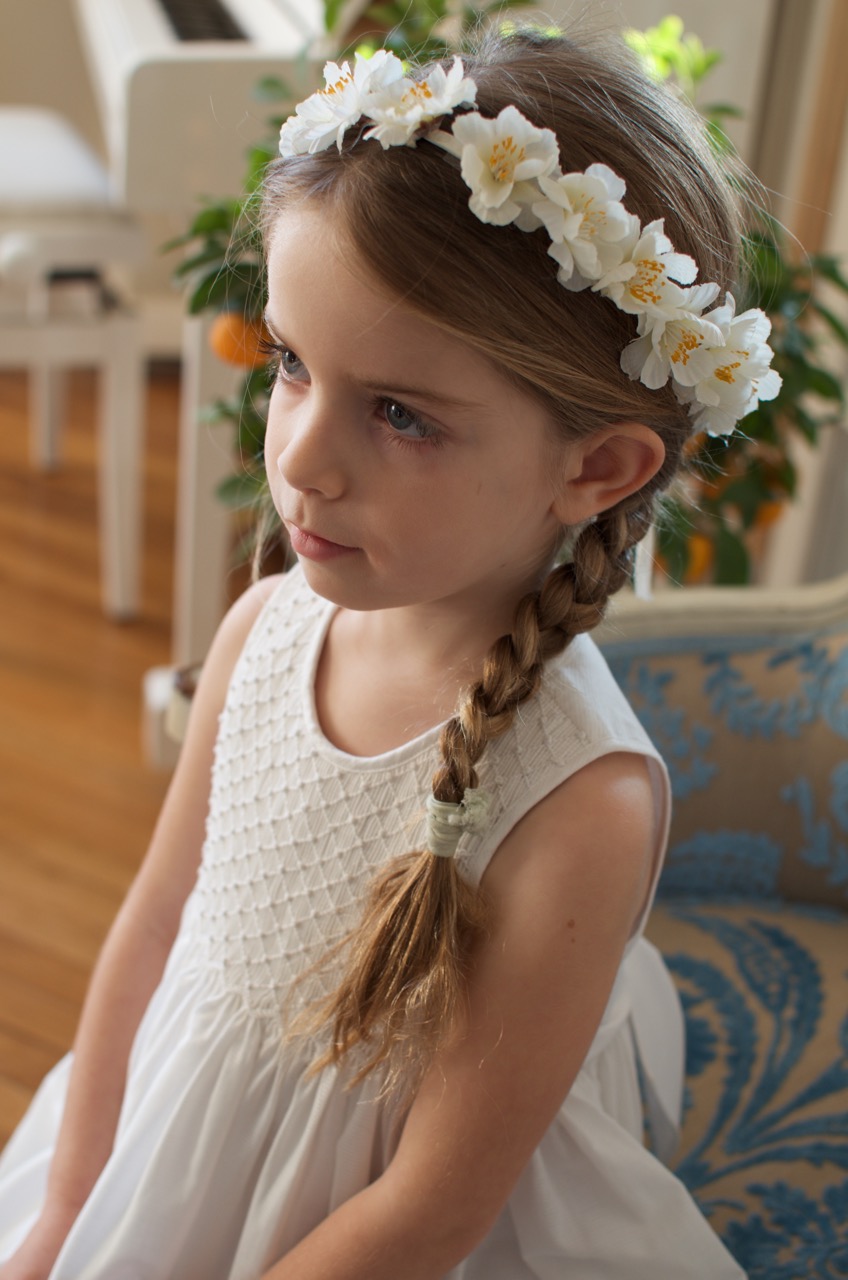 Cerise Dress
Among our iconic pieces is the Cerise smocked dress. With its Peter Pan collar, puffed sleeves, smocks and butterfly bow in the back and cotton lining, it is a timeless classic. This traditional smocked dress is revisited each season with new prints and embroideries.
Party Dress
To celebrate your special moments, baby showers, birthdays, ceremonies and parties, our tulle and organza dresses are the ideal formal wear.
Highly precious with gorgeous fabrics and sophisticated details such as golden embroideries or pearls, these party dresses will make your little girls feel like princesses.
Baby garments
Alongside our girl dresses, we offer a range of baby clothes from 0 to 2 years old.
Ideal for gifts of birth, we design classic chic outfits with dungarees, sailor collars, little shirts and bloomers for little boys. For little girls we have delicate blouses and refined outfits.